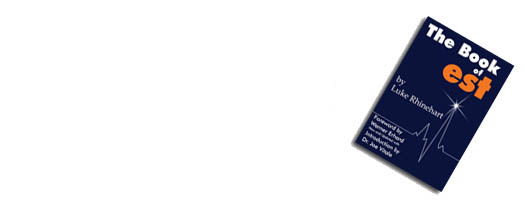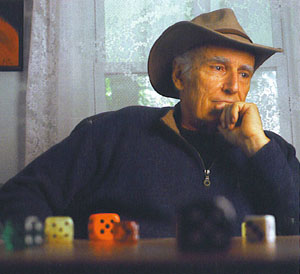 In addition to The Book of est, Luke Rhinehart is the acclaimed author of eight works of fiction, of which the best known is The Dice Man, a comic novel about a psychiatrist's discovery that the secret of human fulfillment and happiness is to turn over decision-making to chance in the form of listing options and casting dice.
In 1995, a BBC production named The Dice Man "one of the fifty most influential books of the last half of the twentieth century," and Loaded Magazine honored it in 1999 by naming it "the Novel of the Century." And, just recently, a leading London newspaper included the book as one of the 50 great cult novels of all time.
Interest in Luke's The Dice Man and other books has undergone a miraculous rebirth in the last several years and is now at an all-time high. The Dice Man have been published or republished in nineteen countries and is now selling more copies throughout the world than at any time before. In addition, during this period, numerous media projects have focused attention on Luke and his work. Paul Wilmshurst and Big Table Films made Diceworld, a major one-hour documentary about Luke, The Dice Man, and people influenced by the book. Russell Harris, inspired by the novel, created the Diceman Travel Show, which for several years appeared on the Travel and Discovery Channels. Dice, a six-part dicing TV series for Canadian and U.K. television, aired in Canada and several European countries. In 2004, the play The Dice House, inspired by Luke's novel The Dice Man had an eight-week run in London's West End.
And now, his novel Search for the Dice Man is being developed into what we should be a hilarious and successful black comedy about the Diceman. Luke can be reached at www.lukerhinehart.net